Register For Our Free Upcoming Virtual Trade Show—the Festo Experience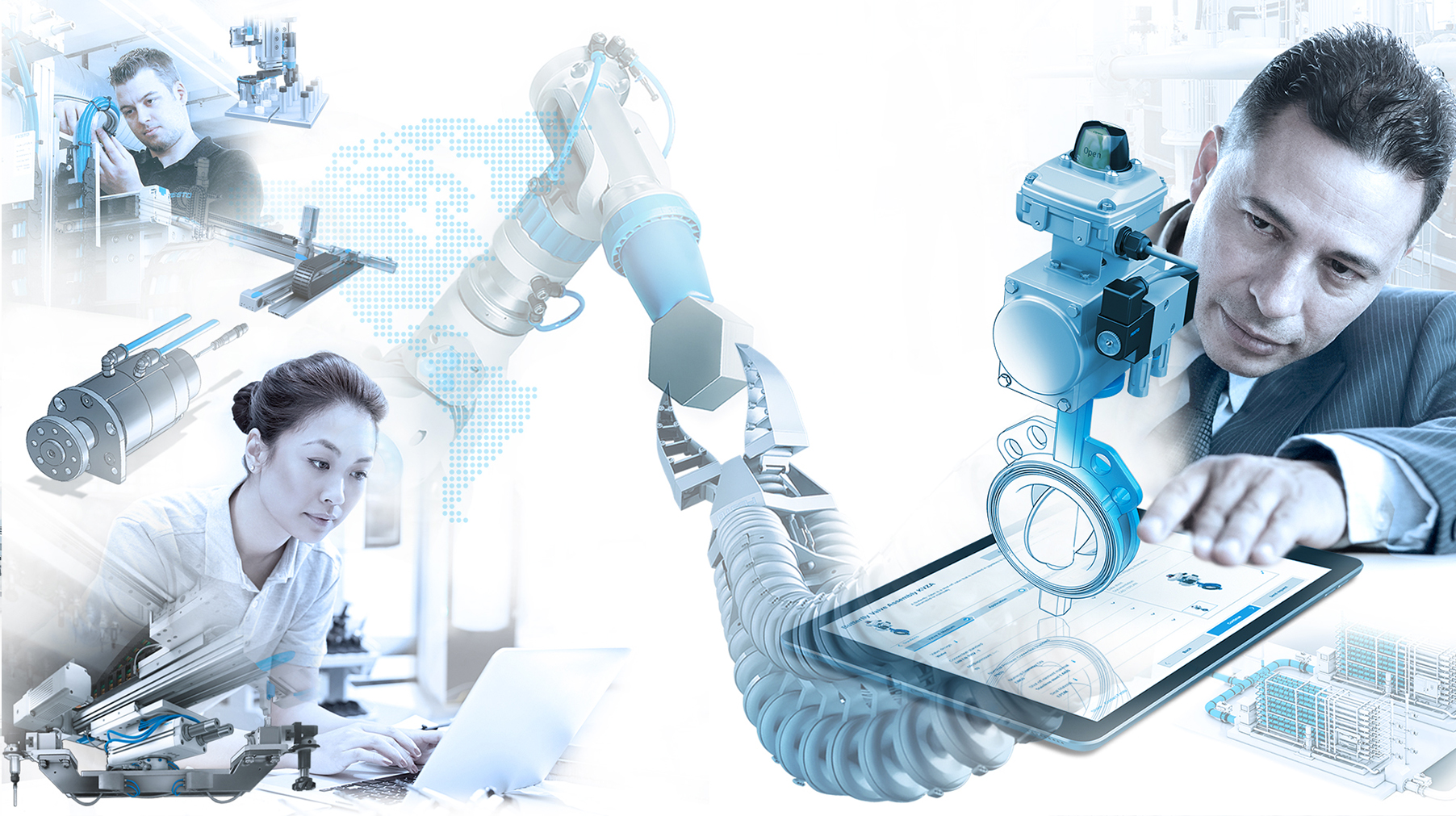 The countdown to our Festo Experience virtual trade show is on! This exciting, two-day event will provide you with an in-depth look at our pneumatic and automation products, smart factory technologies and innovative engineering tools—all from the comfort of your home. You'll also be able to learn, engage and network with top industry leaders in North America.
Realize Your Vision For Intelligent Automation
The Festo Experience will take place on August 5th and 6th from 10 a.m. to 6 p.m. ET. Whether you're a senior executive, facility manager or engineer, these two days are packed with opportunities to learn more about automation and connect with other industry leaders.
Here's a quick rundown of what you can expect:
Explore 14 booths representing industries like the life sciences, automotive and food processing. You'll also be able to live chat with Festo team members from each industry.
Access digital brochures, white papers and product animations.
Add documents provided by each exhibitor to your online swag bag, and then email them to yourself or others.
Participate in 10 educational presentations on topics like automation innovation and the Internet of Things (IoT).
Connect with other business and industry leaders in our virtual Networking Lounge.
How This Live Event Works
Simply use a standard web browser to log in and move freely between virtual environments, which will include live and on-demand sessions. Festo representatives will always be on hand to answer your questions in real-time.
If you can't make the event, we're happy to connect with you individually. We'll also make all content available for 30 days once the trade show is over.
Register Today
The Festo Experience is free to attend and will take place on August 5th and 6th from 10 a.m. to 6 p.m. ET. To register, learn more or connect with us, please visit: festoexperience.vfairs.com/en.