​The Festo Motion Terminal VTEM: A Building Block For Smart Factories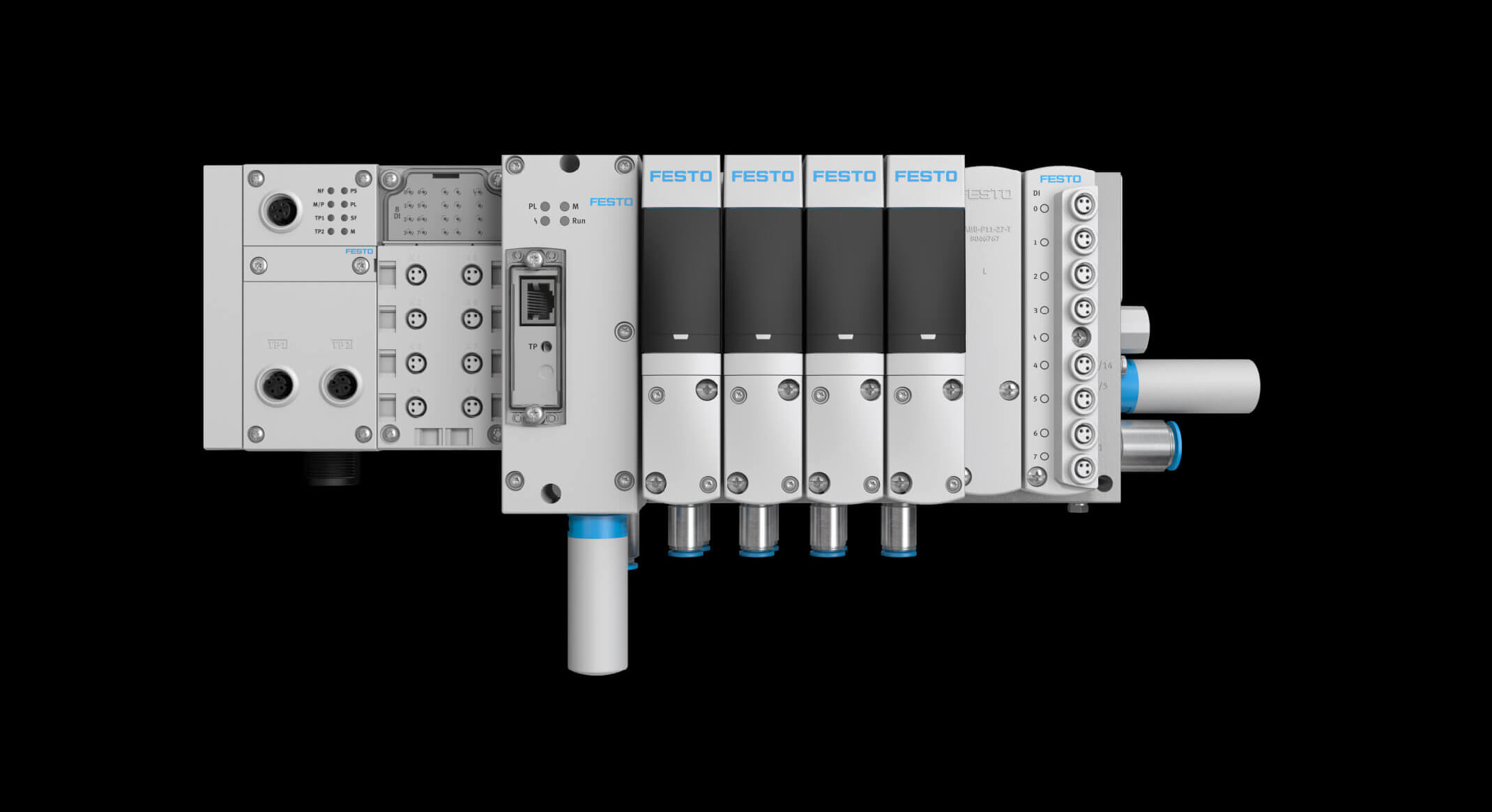 The age of smart factories, or Industry 4.0, is on the rise. As a result of this evolution, manufacturers are looking to boost the simplicity, versatility and flexibility of machine systems and components—and this includes pneumatic systems. Cyber-physical systems (CPS), such as the Festo Motion Terminal VTEM, can help manufacturers meet these new demands. In fact, this technology promises to propel pneumatics further into the age of Industry 4.0 in a way traditional mechatronic systems fall short.
Let's explore the technology behind the Festo Motion Terminal VTEM, as well as how it serves as a building block for developing smart factories:
What is it?
The Festo Motion Terminal VTEM, which combines pneumatic and electric automation technology, is a new CPS solution that uncouples pneumatics from mechanical hardware and instead makes these functions available through motion apps. These easy-to-use apps let you perform a wide range of motion tasks using a single valve type—integrating complex movements, variable positioning, condition monitoring and many other "smart" functionalities into one single component.
What pneumatic functions does it support?
The Festo Motion Terminal offers the traditional valve functions of 2/2-way, 3/2-way, 4/2-way or 4/3-way valves, as well as proportional technology and servo-pneumatic functions. Other functions include the presetting of travel time, as well as ECO drive and leakage diagnostics. Thanks to its combination of motion apps and valve technology, the Festo Motion Terminal replaces over 50 individual components.
How does it differ from traditional mechatronic systems?
Making changes to the design or operation of your "hardwired" mechatronic system is time-consuming and costly. As a general rule, any parameters that could possible change must already be taken into account during the design stage of your machine. Conversely, you can make functional changes to the Festo Motion Terminal without having to change any hardware. This keeps adaptation costs low—even if you need to make changes past the design phase. Additional benefits include less installation work, improved time to market, increased profitability and greater energy efficiency.
To learn more about the Festo Motion Terminal VTEM, download our white paper.