Introducing Our Online 3D CAD Configurator for Actuators and Accessories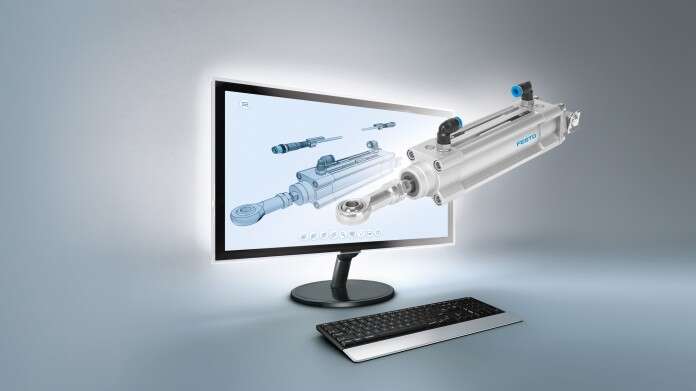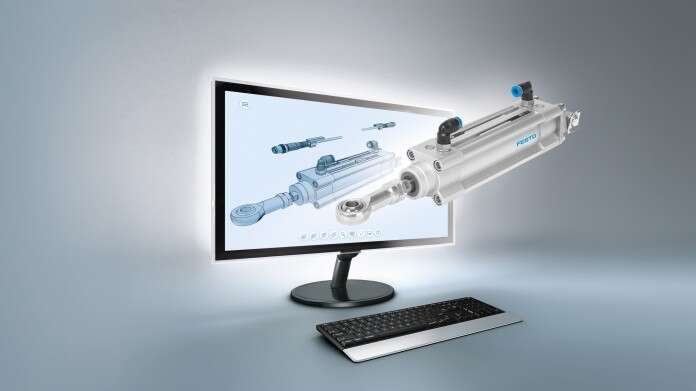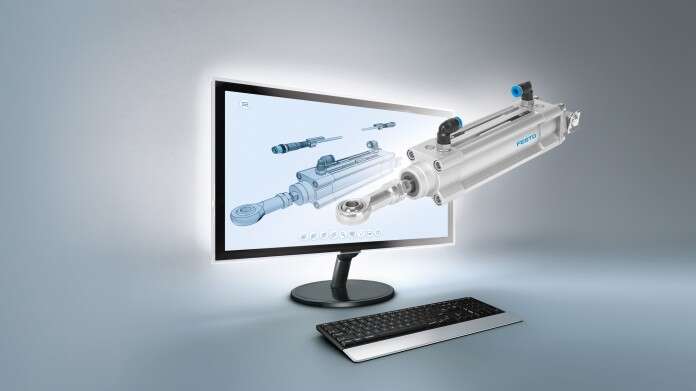 With our 3D computer-aided design (CAD) configurator for pneumatic actuators, you can lower your engineering and purchasing overhead and bring machines to market faster than ever.
This new online tool is intuitive and easy to use. Once you select your actuator — whether a cylinder, drive with guides or semi-rotary drive — simply click on accessory "hot spots" to identify and select accessories like fittings, tubing lengths and sensors. The configurator ensures the actuator and accessory are compatible, eliminating errors in type code.
The tool supports the most common CAD formats and generates a single file of the actuator and accessory assembly, simplifying the design process by eliminating multiple CAD files for various components. Once you select your actuator and accessories, ordering is a seamless process, as the tool links directly to the Festo online shop with pricing and shipping information, along with the bill of materials.
Components are shipped in a one-bag kit with a unique Festo identification number that covers everything in the kit, making reordering fast and easy.
Choose From Our Core Product Range
The configurator focuses on our in-stock and quick-ship core range of pneumatic actuators and accessories. Core products in the configurator's database include:
Test drive our new 3D CAD configurator by visiting the Festo Digital Engineering Tools webpage.