Jocelyn Guardado Has Created a Space for Women to Network and Grow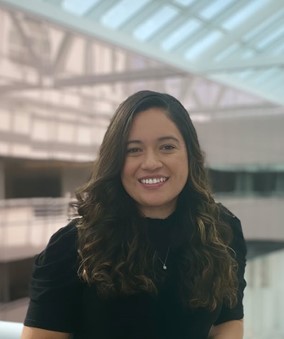 Jocelyn Guardado, Junior Project Manager Festo North America, truly illustrates how one idea can have a profound impact on large organizations. Guardado interested several women in her department to set aside time to discuss personal development metrics and identify resources women need to succeed in the workplace. The group called their meetings CAFE, to exemplify the informal nature of the gathering.
One year later, CAFE, which stands for Connecting Associates, Fostering Excellence, has evolved into an umbrella initiative paving the way for additional programs under its auspices. CAFÉ Women@FestoNAM (U.S., Canada, and Mexico) a group aimed at connecting women while fostering and promoting individual development. Today there are over 100 women in Women@FestoNAM, and the local Spanish language group Women@Festo Mexico. Guardado has also been connecting with other clusters within Festo interested in similar diversity, equity, and inclusion initiatives to support networking and development.
Guardado holds a Bachelor of Science in marketing and economics, an MBA in strategy and innovation, and is a PMI-certified Project Management Professional. She began as an intern at Festo after her first year in college, and Festo hired Guardado full time after graduation.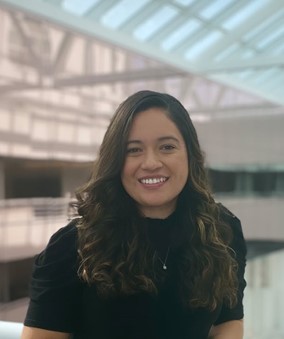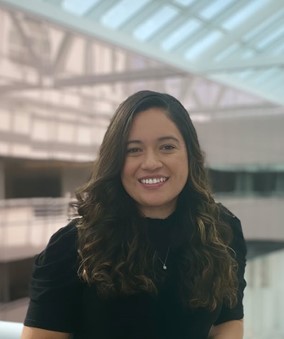 Guardado told an interesting story about the start of CAFE. "My manager gave me the push," she said. "During his executive MBA orientation, he heard a speech from a diversity, equity, and inclusion advocate discussing the importance of supporting women. My boss and I had a long, pleasant conversation about the issues raised in the speech he heard."
"The next day, he gave me the okay to start a women's group within his team, which was important because, without his support, I wouldn't have had the time for planning, communicating, and preparing for the bi-weekly meetings."
Guardado was not immune to self-doubts. "I remember imposter syndrome quickly floated in as I thought to myself, "what could I possibly contribute that would help these women" she said. "I started looking for discussion topics online and asking senior leaders for advice. Having never been in a group in the past, I didn't know how to run it, but I knew we had many smart, professional women across the company that would benefit from learning from one another. We might not interact daily, but getting to know them would be tremendous."
Guardado states that the success of this group wouldn't have been possible without the help of the steering committee and the executive team's support. The steering committee: Kathy Alongi, Alexis Cordella, Susana Parra, Catherine Sutch, and Pamela Weinsaft, all members from legal, human resources, project management, online business, and strategic marketing departments, add additional skills, ideas, and experience to the group. "Our steering committee provides vision and has helped us take CAFE to a whole new level," Guardado said. "The steering committee hopes to continue to raise awareness through sharing of experiences, promoting networking initiatives, and providing resources such as a new mentorship program for group members, all while encouraging the creation of other employee resource groups across North America. I'm proud of what we have created together."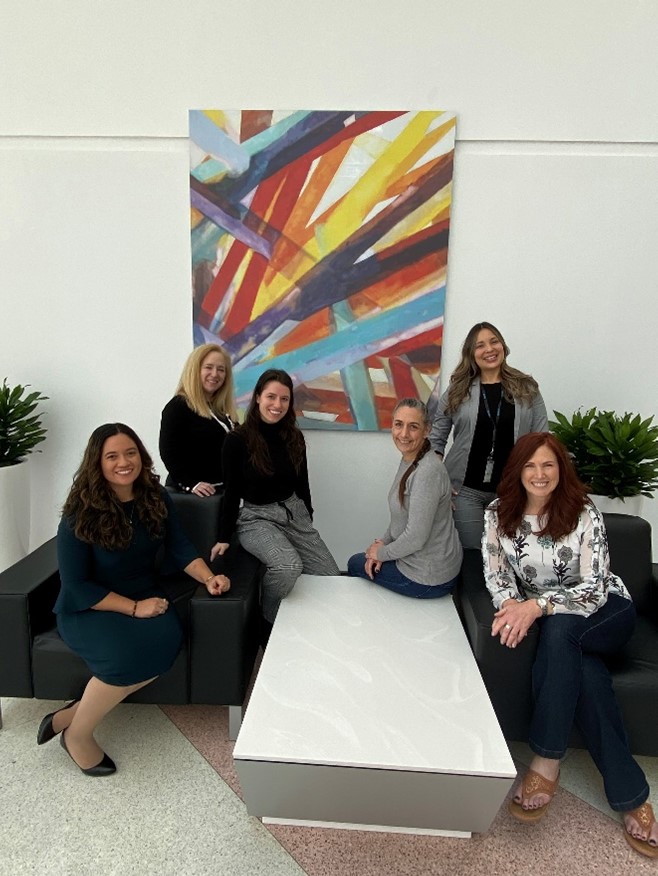 Women@FestoNAM meets in person and virtually. The group provides networking opportunities where women can share experiences. It also has a career essentials component with sessions on interviewing skills, public speaking, negotiations, identifying opportunities, and job rotation. Its resources include training webinars, certifications, personal finance, and internal guest speaker events.
So, what's next for Women@FestoNAM? "We hope to continue growing the group and develop our Festo women within, providing them with additional resources and support to move up in their careers," Guardado said. "We have received overwhelmingly positive feedback, and it feels amazing to be part of something so good. Sometimes all it requires is a single idea, coupled with a supportive team to help those ideas grow into something much larger than you ever could have expected."